Subscribe to get our Free emails on Tips, Trends & Best Practices for Pharma Marketing in the Now



Disease Awareness Campaigns and Pharmaceutical Brand Campaign Ideas – A monthly compilation of Branded and Unbranded Healthcare Campaigns




Pharmaceutical Campaigns 2020


Even in the midst of strict controls like regulatory compliance, side-effect reporting guidelines, risk disclosures on pharmaceutical campaigns, Pharma is finally getting creative with their marketing campaigns.

And there's never been a more critical time as pharma explores, into creating digital campaigns not only for its doctors but also the patients.

Yes thats right,

it is the disease state awareness campaigns that has become quite popular in the last couple of months. Unbranded campaigns as they are called have interestingly now become an important part of pharma's marketing strategies, compared to the more product focused branded campaigns.

So if your looking for inspiration to spark your creative juices, and explore some great ideas for your pharmaceutical marketing campaigns, you must check this section which will compile some really good and well made pharma advertising campaign examples for the month.

Right from branded drug ads, creative pharmaceutical marketing campaigns, digital campaigns, to the now becoming popular disease awareness campaigns, happening through websites, social media and other digital channels. And also understand their overall themes, slogans, communication and marketing strategies.


Pharmaceutical Campaigns Sept 2020

>> Mucinex new public health information campaign "Back to normal is up to you" campaign

>> I'm so done – A birth control awareness campaign

>> Post-lockdown boom in the Aesthetics Marketing Campaigns
>> Evofem's creative launch of its first non-hormonal contraceptive, Phexxi

>> Johnson & Johnson reminding patients to take care of their health during COVID-19

>> BMS brings in a new unbranded campaign to look 'Beyond Chemotherapy'

>> Takeda's branded DTC campaign for adult ADHD patients

>> Health influencers promote Abbvie's Migraine Medical campaign on social media

>> Genetech's new Hemophilia mini documentary series

>> Tennis player, Wozniacki partners with UCB for the Disease Awareness campaign for women with Chronic Inflammatory conditions

>> A one-of-a-kind virtual experience of an unbranded Opioid Overdose Awareness campaign

>> 'Lets Talk' documentary by Sanofi to tackle Mental Health issue in Blood Disorder patients

>> Novartis's Psoriasis Awareness campaign through a Podcast

>> Cancer Therapy Advisor recognized as the Best Breast Cancer apps of 2020

>> The 'Wonder of Sound' campaign – The Phonak Search for the 7 Wonders of Sound Contest

>> Excerdin distributes an Election Headache kit

>> American Lung Association anti-vaping campaign urges parents to talk about Vaping with kids

>> Pharma DTC campaign for Schizophrenia Treatment

>> To combat mask-fatigue, Twitter is blowing up tweets onto billboards

>> Twitter partners with WebMD to give us health info

>> Mucinex partners with Kinsa Thermometers, to keep track on location-based cold and flu symptoms





Mucinex new public health information campaign "Back to normal is up to you" campaign
Source: PRnewswire
"Back to Normal is Up to You" campaign focus has the call to action to "Wear a Mask".

Mucinex comes with an information campaign reminding people to wear their mask. The brands creatives are very entertaining and thought provoking. With an enticing copy, the strong message comes through very powerfully – Wear a Mask!

As things open up, Mucinex just wants to remind people that they have the power to control this pandemic and that is simply by wearing a mask.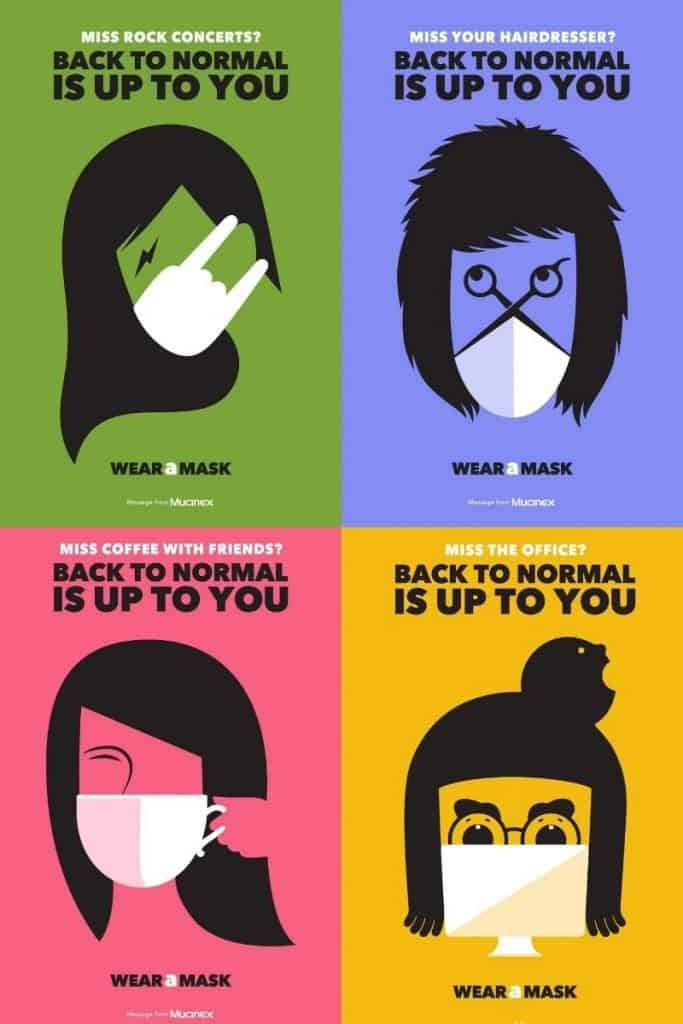 I'm so done – A birth control awareness campaign
Source: FiercePharma
Agile Therapeutics has launched the I'm so done campaign in an open social platform, for women to discuss and decide for themselves the best contraceptive method.

Through the "SoDoneClub" group on Facebook and Instagram, the company is inviting women to participate in discussions.

Though this is an unbranded campaign, the company is using this campaign o market their brand –Twirla, which is a dual hormone birth control patch.

To connect with the young women, the campaign is focusing on millennial women and wants to keep the communication simple. They have also ensured the tone in their messaging is casual and friendly, and they have been using emojis and slangs.

The campaign is driving users to their website – where the common questions on birth control are addressed.
The site is pretty impressive with easy to take poll surveys and flip cards that details the various options for birth control and their drawbacks.


Post-lockdown boom in the Aesthetics Marketing Campaigns
There has been a growing interest in the aesthetics treatments like fillers, fat freezers in the general population. People want to do something that will make them feel good during this crisis time and are looking of ways to improving themselves during the lockdown.

Plastic surgeons and aestheticians have been receiving many requests for certain procedures through their virtual consultations, during the pandemic.

The American Society of Plastic Surgeons (ASPS) have also predicted some new trends that have set in, amidst the COVID-19 reopening. Procedures like botulinum toxin procedures and breast augmentation have been the most sought after and top of the mind procedures during the quarantine. There has also been rising inquires about body contouring options.

Pharma marketers have got into the game and are looking to tap into this growing opportunity. Here are some pharma ad campaigns and promotions that have spurred up –


1. Merz aesthetics, has cast actress Gwyneth Paltrow in their global campaigns on social media, #DareToSelfCare. The A-list celebrity customer will be the spokesperson for the company's anti-wrinkle botulinum toxin brand – Xeomin.

Targeting women in their 30s and 40s, Paltrow urges women to see aesthetics as part of personal care and not as a luxury indulgence. Paltrow wants to encourage women to purse things that make them feel good and not hesitate on it. She also tells them to not worry about any associated stigma.

As part of the campaign, Paltrow also shares her personal story in what she does to look and feel her best. The Xeomin campaign will be featured on YouTube, Xeomin website and in office print materials.



2. Abbvie's allergan aesthetics, has started with several campaigns for its flagship brand BOTOX cosmetic. Their TV commercials – "Own your look" encourages viewers to take ownership of how they look, by using Botox to reduce wrinkles, lines and crow's feet.

The ad also encourages viewers to visit their website to see Real results from Real people in the – Before and After section of the website.



3. Allergan has recently launched a body contour campaign for its Cool Sculpting (fat freezing) and Cool Tone (body toning) brands, with celebrity spokesperson Malin Akerman. The campaign will be featured on digital media, online videos and social media.

The actress shares her personal experience with the treatment. The company is encouraging consumers to take their body contouring goals further with CoolSculpting® and/or CoolTone™.

They sites provides education and a first-hand look at the results with their proven treatments.
4. Galderma has been creating online awareness for its with RESTYLANE KYSSE lip filler. The KISSABLE campaign is running on social media.


Evofem's creative launch of its first non-hormonal contraceptive, Phexxi
Source: Fiercepharma
Evofem biosciences, has launched its first non-hormonal prescription contraceptive gel – Phexxi. In a market dominated by hormonal birth control options, where there have been concerns on side effects and fertility –

Phexxii can be a total game changer, with its non-hormone benefits and 93% efficacy on par with the conventional hormonal options. The company's commercial team is pretty optimistic for the potential and growth opportunities that lie in the brands' category.

Right from choosing the brand name to the creative campaigns- the marketing team seem ready to take on the market.

Here are some interesting details on how the brand name relates well to its defined target market.

Phexxi is available as a gel applicator and will keep the vaginal pH in the ideal range of 3.5 to 4.5, which is unfavorable to sperms survival. The PH mode of action has been incorporated into the brand name with the prefix, 'Ph', while the 'xx' symbolizes their target population (i.e., women).

The focus on the PH factor is highlighted in various places with creative usage of words on its website copy like –

pHABULOUS that stands for fabulous
HORMONE pHREE that states its hormone-free and,
Phinally to denote finally !!

The company plans to run, Pandora ads and use social influencer, Dr. Charis Chambers, an OBGYN to reach the women community. The company they believes influencers, would have a greater to impact on their target, instead of using celebrities. The company will be using Facebook and Instagram as its social media platform.

Evofem also has a direct telehealth option – Phexxi Concierge Experience, where women can directly seek a prescription through Phexxi's online partner. The user will need to fill in a short online survey, and once they qualify they will have the prescriptions delivered directly to their home or have the option of picking it up at their pharmacy store.


Johnson & Johnson reminding patients to take care of their health during COVID-19
Source: JnJ medical devices
Johnson & Johnson Medical Devices companies has introduced a campaign called as 'My Health Can't Wait', a public information effort aimed to inspire people to prioritize their health and reach out to their healthcare professionals during the pandemic.

This campaign is rooted in the survey conducted by J&J – where more than two-thirds of Americans (68%) said they or someone in their household delayed or canceled healthcare services due to COVID-19.

So 'My Health Can't Wait' campaign is primarily focused on prioritizing healthcare during these uncertain times.

J& J offers a comprehensive hub of resources to help prioritize their health. The site offers highly useful resources and tools for both the patients and healthcare professionals.

The campaign aims to educate patients on the importance of addressing their health and addressing the potential impact of delaying care.

To help the health care professionals initiate conversations with their patients, an email template, tips for patient communication and tips for communicating via telehealth, are just some of the useful resources for the physicians.
At the patient front, the website offers patient education materials like – discussion guide and Guidelines and FAQs with reassuring patient stories.

This awareness campaign is run through social and PR.

BMS brings in a new unbranded campaign to look 'Beyond Chemotherapy'
Source: Fiercepharma
Chemotherapy remains one of the greatest fear amongst patients diagnosed with cancer.

Therefore the Bristol Myers Squibb's new awareness campaign, assures lung cancer patients on better treatment options to manage their disease.
The TV commercial highlights important patient concerns like –
Lung cancer, now what ?
What are my options ?
Will I need a chemo?

Followed with promising messages by the company like –
We hear You,
We're looking beyond chemo
And finally clearly stating there is Still Hope.

In the end, viewers can visit the Lung Cancer Research website to know of the company's efforts in new research treatments. And how the are working towards, bringing more options and more Hope in the lives of lung cancer patients.

Though this is an exclusive unbranded campaign, it does come in the background of other promotions by the company.

The Opdivo + Yervoy is a combination of two chemo-free immunotherapy treatments which is intended to treat adults who have been newly diagnosed with non-small cell lung cancer, when taken regularly as ordered. The combination has very recently received FDA approval.

The Opdivo-plus-Yervoy branded TV commercial is being promoted as the "first and only chemo-free combination of two immunotherapies". In the TV ad, the brand carries the tagline – A chance to live longer


Takeda's branded DTC campaign for adult ADHD patients
Source: MM+M
Takeda's new brand campaign- 'V is for Vyvnase' campaign, is about how adults with attention deficit hyperactivity disorder (ADHD) can still achieve success even in tasks that need attention to details.
The campaign was designed for a person living his regular life with ADHD. The campaign has vibrant, eye-catching letters and short, easily digestible copy,

"By associating big, bold letters with the core symptoms that patients want to manage, it makes a quick, visual, emotional connection to what symptom control can look like in their everyday lives" said Kristie Whitehouse, director of consumer marketing of the neurodevelopment franchise at Takeda.

The campaign makes creative usage of letters in the alphabets to help the patients see their condition differently.
"F is for better focused" and "I is for less impulsive" – explain how Vyvanse can help patients manage their symptoms.

The campaign is based on Takeda's insights from a research on 1200 patients. The key research highlights were, that patients with ADHD shut down or disengage when they are reminded how the condition affects their lives.

And so the brand's main driving message has been to build a story to empower patients to use their symptoms in a more positive light and, to encourage them to take the next step in talking with their doctor about treatment options.

With the COVID-19 pandemic, Takeda feels it now more important than ever to provide patients with a sense of positivity and arm them with information on ADHD and treatment options available.

The site offers a 'start your doctor discussion' guide, an email sign up for patients to receive latest offers, information, and exclusive resources related to ADHD and Takeda products

The campaign is running across channels including Facebook, Youtube and Instagram ads, along with space on health-focused websites like WebMD and ADDitude, a publication focused on ADHD

Health influencers promote Abbvie's Migraine Medical campaign on social media
Source: Cision PRnewswire
Abbvie's new social media campaign on Instagram has the support of health influencers to spread awareness on their medical Botox treatment.

The campaign 'Say No to Chronic Migraine Monday' urges people living with Chronic Migraine to make an appointment today with a headache specialist to discuss their treatment options.

Patients need to speak openly and honestly about the symptoms they are experiencing with a headache specialist, so as to determine an appropriate diagnosis and treatment.

The campaign therefore wants to encourage Migraine sufferers to visit the website to locate a headache specialist near them and to learn more about BOTOX® (onabotulinumtoxinA) as a treatment option.

The site carries useful educational information for the migraine patients – with an interactive chronic migraine quiz and details about BOTOX's Savings Program where wherein 95% of the eligible chronic migraine patients enrolled in the program are paying as little as $0.

This campaign runs alongside the Pain Awareness Month as declared by American Chronic Pain Association.

So every Monday throughout September's Pain Awareness Month, the prominent campaign ambassadors like healthy living blogger Becca Ludlum, will use the hashtag #ChronicMigraineMonday on Instagram to raise awareness for Chronic Migraine and the importance of finding a treatment. Within their posts, the influencers will share their personal motivations and inspiration for seeking treatment.
"When people can't physically see you experiencing a headache – like a bruise or a broken arm – they have a hard time understanding and can be judgmental, thinking, 'it's just a headache.' One day I woke up after a series of debilitating migraine attacks and knew I needed to take charge and seek help," said Becca.
"Working with my neurologist, I was able to receive a proper Chronic Migraine diagnosis and start treatment with BOTOX®.
I saw a significant reduction in the number of headache and migraine days I was experiencing. I am grateful for my family's support with whom I am able to spend time doing what I love – like hanging out with my boys and sharing recipes with my community."
AbbVie, a leader in the migraine space, markets BOTOX, the first FDA-approved, preventive treatment for adults with Chronic Migraine, and UBRELVY (ubrogepant), the first FDA-approved oral calcitonin gene-related peptide (CGRP) receptor antagonist (gepant) for the acute treatment of migraine with or without aura in adults.

Genetech's new Hemophilia mini documentary series
Source: hemophilianewstoday.com
Genentech has launched the HemeWork program to unite, inspire and support those with bleeding disorders to achieve professional development and career goals.

Five members of the hemophilia community share their career experiences in a series produced by Believe Limited. Watch as the community members share how they modified career activities to account for their passions and hemophilia.

The series features, the stories of hemophilia patients and caregivers, organized around the themes of "adapting," "struggling," "recovering," "thriving," and "identifying."

In a clip, Michael Hargett, a professional chef with hemophilia, shares his story of how the bleeding disorder has not kept him away from his passion for cooking. He says, "I can still do the things I want in a kitchen, I just have to alter the way I do them," Hargett said.

In some of the other videos, you will see the stories of Ivan, an ophthalmic technician, John as software engineer and Myles, a bleeding disorders advocate.

These emotional stories highlight the patients daily struggles, their challenges and triumphs around the serious bleeding disorder as they pursue their professional goals.

HemeWork was developed with inputs from the Hemophilia Federation of America (HFA) and bleeding disorder advocates across the U.S. to help members of the bleeding disorder community work toward long-term personal and professional goals.

The program connects people to a number of resources from the HFA and Chronically Capable, an employment platform that connects job seekers with companies with a focus on remote work opportunities. Resources include tools for career planning, financial management, employment rights, and college planning.

You can have look at the videos here.

Tennis player, Wozniacki partners with UCB for the Disease Awareness campaign for women with Chronic Inflammatory conditions
Source: MM+M
The tennis champion and a Grand Slam winner, Caroline Wozniacki lives with the chronic inflammatory condition, rheumatoid arthritis.

So when the 29 year old player, announced her retirement earlier this year in January, she decided to help other women by creating more awareness on the condition.

Wozniacki joins UCB, in the company's efforts on the "Advantage Hers" initiative.
Advantage Hers is a global campaign, to show that no woman living with a chronic inflammatory disease should let her condition get in the way of her dreams.

Inspired by tennis star Caroline Wozniacki's own experiences of working to gain an advantage over her rheumatoid arthritis, Advantage Hers provides the tools to help those affected with the condition, build their own treatment and management plan ('game plan') with their healthcare provider and take a more active role in their care.

The campaign will raise awareness on the unmet needs of millions of women across the world living with chronic inflammatory diseases, such as rheumatoid arthritis, axial spondyloarthritis, psoriatic arthritis and psoriasis, and provide information and support to empower them to take more active roles in their care.

The tennis player shares her inspiring journey from a tennis star to chronic inflammatory disease advocate and encourages women to get involved by sharing their own stories using #AdvantageHers.

You can watch the video here –
A one-of-a-kind virtual experience of an unbranded Opioid Overdose Awareness campaign
Source: Fiercepharma
Emergent BioSolutions has teamed up with several Major League Baseball teams, for the the "Cut Out Overdoses" campaign.

What makes this campaign unique?

Well, it is the delivery and presentation of the campaign message on the website and the whole experience created in driving an important point – The need to take a stand.

I wont reveal much, but here's how the story begins –

Every 15 minutes, a person dies from an accidental opioid overdose. That makes nearly 47,000 Americans dying each year from overdose. And that's enough to fill an entire baseball stadium !!

With this we enter into a virtual stadium for a different interactive experience.
The stadium is shown to be filled with spectators, with each spectator given a special symbol – the exclamation mark or sound waves.

These special symbols represent the importance of raising awareness about opioid overdose.
– The exclamation point means the call to take notice right now. It communicates urgency and the need to take a stand.

– The sound waves convey that we all should talk about overdose and not keep silent about what is happening in our communities.

The viewer can then click on any seat in the stadium and learn about the heartbreaking stories by the family members who lost their loved ones to the overdose.

But the campaign ultimately wants to urge people to help them in turning the seats in this stadium to 'purple' by taking a stand and changing the current outcome of overdose.

Purple is the color of International Overdose Awareness Day, and it symbolizes the hope that, we can make a difference by raising awareness about overdose.

The campaign emphasizes that we can all do something about this and strongly wants people to take a stand today.
Encouraging them to talk to their healthcare providers, or pharmacists about overdose reversal and to have an opioid safety plan in place and know how to get overdose reversal medicine.

All these efforts by the company are in the background of their brand Narcan nasal spray. Narcan is the brand of Naloxone, a medication designed to immediately help reverse an opioid overdose . It has been approved as an emergency treatment of opioid overdose.
Mothers Against Prescription Drug Abuse (MAPDA), are the other sponsors to this campaign. And Major league Baseball team (MLB) like the Boston Red Sox, Cincinnati Reds and Philadelphia Phillies, will highlight the overdose problem at their stadiums with special announcements, videos and presentations.

The campaign was initiated during the time of International Overdose Awareness Day. You should definitely check out their creatively designed, interactive website



'Lets Talk' documentary by Sanofi to tackle Mental Health issue in Blood disorder patients
Source: letstalkmh.com
'Let's Talk' is an immersive journey through the lives of five members of the U.S. bleeding disorders community, to show how we can gain strength through struggle, and that perhaps we aren't so different after all.

Produced in partnership with Mental Health Matters Too, the film is intended to spark conversation, increase awareness, and decrease stigma, as stated on the campaign website.

The film is not about hemophilia, but is centered on mental-health. And people often don't get the mental health services they need or they don't know where to start.
The website has broadened the scope of this campaign to include easy-to-use links, resources, and tools for connection, screening, and receiving support on the dedicated campaign website.






Novartis's Psoriasis Awareness campaign through a Podcast
Source: PRnewswire
Novartis launches Psoriasis (PsO) in the Know podcast series in honor of National Psoriasis (PsO) Awareness Month with award-winning singer, songwriter, actress, and activist Cyndi Lauper as the host.
PsO in the Know, is a podcast that brings to light the experiences of PsO in people's day-to-day life. The series will focus on the impact of the condition on individuals and will be mixed with humor, personal stories and inspirational messages for the PsO community.

The episodes feature interviews with a diverse mix of celebrities, advocates and everyday patients.

Cyndi Lauper talks with award-winning chef Aaron Sanchez, actress and New York Times best-selling author La La Anthony, Emmy winning actor, author, and producer Dan Bucatinsky and several of our real patient advocates living with PsO, about living with psoriasis, the obstacles they've faced, and what they wish people knew.

Psoriasis causes so many challenges for people beyond just symptoms. By sharing stories from those living with the condition from a variety of backgrounds, PsO in the Know aims to empower patients to speak up about their PsO and take action to get the help they need.

And that's not all. The campaign further extends into offerings tips to those having a job or a business on working through the pain of psoriasis. The #PsOatWork campaign shares video clippings of patient stories discussing the different ways they tried to hide their psoriasis from people at work, and encourages other people to share their psoriasis experiences on social by using #PsOintheKnow.

Listen to some of the podcasts here.

Here's a video clipping on a patient sharing his story.


Cancer Therapy Advisor recognized as the Best Breast Cancer apps of 2020
Source: cancertherapyadvisor.com
Cancer Therapy Advisor (CTA), the leading provider of cancer research news and drug information, has been named one of the top breast cancer apps of 2020 by Healthline, now for the fifth time in a row.

The new Cancer Therapy Advisor app for iPhone, iPad, and Android has been created specifically for oncology professionals.

The app offers,

– A comprehensive drug database,
– Free access to oncology news reports which is updated throughout the day,
– Full-length feature articles about hot cancer topics,
– Patient information fact sheets,
– Slideshows with striking clinical images and information, and
– Medical calculators, all in a clean, elegant, and easy-to-use design.


Check out the app here






The 'Wonder of Sound' campaign – The Phonak Search for the 7 Wonders of Sound Contest
Source: MM+M
Leading hearing solutions provider Phonak has launched a new integrated campaign, 'The Wonder of Sound,' to promote its Paradise device.

The campaign is on a quest for the 7 wonders of sound – to discover the world's most beautiful, breathtaking and inspiring sounds !

For this, the campaign invites individuals to submit their videos and in return the winners would receive a fabulous prize package.

The contest is being actively promoted by a series of broadcast and online videos.

As people engage with the campaign, they'll also be learning more about the Paradise hearing device, demonstrating how their devices help people rediscover the wonder of sound due to its outstanding sound performance – bringing back the joy of listening.

Check out more about the contest details here.



Excerdin distributes an Election Headache kit
Source: MM+M
Guess what!

With the presidential election coming up and the growing political tensions in the country – Excerdin, the over the counter pain reliever, got creative and came out with its distinct Election headache Kit!

Interestingly, the kit was only sent to influencers and prominent celebrities and politically involved people.

The intention is to allow the recipients to post their feedback on social media- allowing their followers and general consumers to share their thoughts.

Excerdin then plans to respond to these comments on social media. This will help get the brand noticed and create awareness on social media channels.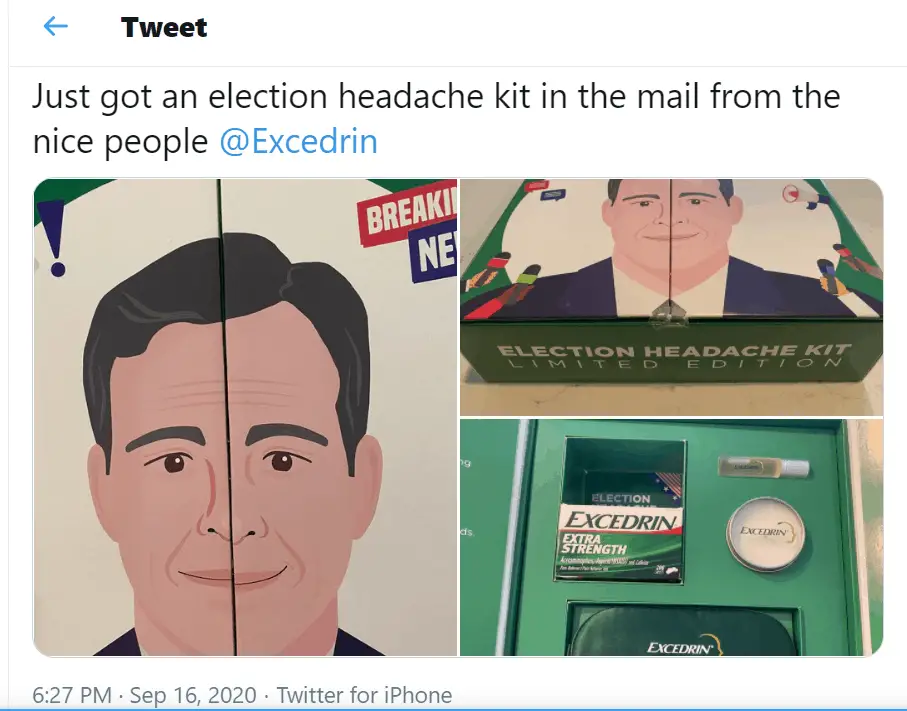 American Lung Association anti-vaping campaign urges parents to talk about Vaping with kids
Source: www.lung.org
Parents often think that their kids would not take to vaping under peer pressure. But facts have proven otherwise.

Thats what the latest campaign by American Lung Association is about. It explicitly states,
"Think your kid wouldn't vape? Get Your Head Out of the Cloud"

Vaping is dangerous, highly addictive and harmful to a child's health and brain development. And there are strong evidences given on the site, that it is much easier for kids to never start vaping than try to stop once they're hooked.

The campaign's effort is to educate parents, not only on the huge prevalence of vaping amongst the youth – but also provide them with supportive resources to have an informed discussion with their kids.

This has become highly essential because 'Big' tobacco companies are misleading the general consumers by marketing vaping as something that is not harmful. This is concerning, given the some of the research stats like –
Nearly 8,000 kids start vaping every day. Kids who use e-cigarettes are over 4 times more likely to try a regular cigarette.
Parents have access to a conversation guide on the site and the option to have their personalized guides.

Given the current pandemic, and students being under more stress – it is becoming more important than ever to talk about lung health and safe habits.


Pharma DTC campaign for Schizophrenia Treatment
Source: Fiercepharma
The company, Intra Cellular Therapies has launched its first DTC campaign for their once-a-day antipsychotic brand, Caplyta.

The brands tagline talks about making 'Real Progress'.

Lets know more about this campaign.

For people living with schizophrenia, it is the small moments that can make a big difference. Because for people with schizophrenia, going through their daily activities can seem to be quite a burden.

And so in the ad, you see people going through their daily lives doing the normal things. The ad brings to our attention to the small everyday moments in which the patients are making REAL PROGRESS.

For people with schizophrenia it is progress for them to have a good day, it is progress and also hope for their families.

The brand is also trying to move the stereotype depictions of schizophrenia – which can be quite frightening and sad to watch. Instead the brand focuses on bringing to light patients real experiences and the improvements that can be seen.

The brands promotion will be through TV ads, including social media ads on Facebook and Instagram and a partnership with online mental healthcare provider e-psyhatry.com as stated by Fierce Pharma.

You can watch their ad here:



To combat mask-fatigue, Twitter is blowing up tweets onto billboards
Source: MM+M
Twitter launches an out-of-home (OOH) campaign in the US to combat mask-fatigue.

After noticing some of the Twitter users putting tweets on growing mask-fatigue,
Twitter launched a pro-mask OOH ads on billboards, sides of buildings, boats and sprayed onto sidewalks.

The objective of the campaign, is to encourage mask-wearing amid the COVID-19 pandemic. The campaign has a light tone of humor and will make people smile.

These clever and creative ads are strategically placed in high traffic locations.

You definitely need to check out the smart messages on some of the ads!

As an incentive, any time a user ends their tweet with #WearAMask, Twitter rewards them with an animated mask emoji sequence.

Twitter partners with WebMD to give us health info

Source: PRnewswire
The first content collaboration between Twitter and the health care platform-WebMD,

aims to educate consumers on health topics and bring to light patient stories on managing chronic conditions and other health issues in real life.

WebMD provides content rights to place its health content in the Twitter feed and Twitter Moments.

To engage audiences on Twitter, the content is primarily timed with important health awareness events like Migraine Awareness Week in September, Breast Cancer Awareness Month and Eczema Awareness Week in October, and Lung Cancer Awareness Month in November.

These programs will activate compelling WebMD video programming, featuring social-friendly explainers, myth-busters, medical animations and patient stories.
"We're bringing together the dynamic environment of a social feed with best-in-class condition-specific content.
This partnership brings forward a first-to-market opportunity for marketers to be a part of the health conversation through brand-safe video content."
– Twitter director of health client solutions Lisa Bookwalter


"We are excited to partner with a leading social channel on content that makes a difference in consumers' lives.
Twitter delivers timeliness like no other social platform. With Twitter, WebMD can amplify our meaningful, medically reviewed health content even further to inform and inspire."
– WebMD group vice president, product marketing and product Paul Bar
The partnership comes at a time, when conversations about health are exploding on Twitter.


Mucinex partners with Kinsa Thermometers, to keep track on location-based cold and flu symptoms
Source: FiercePharma
Mucinex, the leading cold and flu brand has partnered with Kinsa smart thermometers.

What's special about this partnership?
For one thing. Mucinex will now be able to tap into the state-of-art predicative data analytics capabilities of Kinsa, to predict when and where to stock their Mucinex products.

Here's some background about Kinsa.

Kinsa consists of an internet-connected smart thermometers. Through their mobile app, users can report their symptoms which then guides the users with information that will help them get well faster.

Simultaneously with the user reported symptoms on the app, Kinsa can do a 12-week advance forecasting of a probable outbreak or disease spread – to understand where and when illness is spreading.

Mucinex is taking advantage of this advanced and sophisticated technology with the new GeoVitalPredictor – that will help inform Mucinex's supply chain management with location wise data and to keep ready adequate inventories.

And thats not all.

It will also help the Mucinex company, to predict where its cold and flu relief products would be required the most and to keep the retail shelves stocked with their range of products.

Mucinex will be creating a location wise healthcare and advice messaging to consumers in these locations.

This comes at a time, when during the early days of COVID-19, consumers had to experience shortages of their choice regular cold n flu med brands.

And with a lot of conflicting messages on proper remedies,

Mucinex wants to be in the forefront of supplying their extensive range of remedies for the season. The company is also ensuring that the most credible information and advice is reaching those affected and that too,
at the right time – when the illness strikes!
Mucinex is also sponsoring WebMD's online cold and flu tracker this year. This tracker uses self-reported data to show the locations, where cases of the illness are low or high. The maps provide a detailed report on the symptoms (namely cold, fever sore throat, nasal congestion and runny nose).

---

Pharmaceutical Campaigns Aug 2020

>> J & J launches an Augmented Reality app for its Acuvue brand
>> Amgen highlights 'convenience' with its meds during the time of COVID-19
>> A petition to ban music in pharma DTC ads
>> Pfizer's latest disease awareness campaign on breast cancer
>> Abbvie partners with Serena Williams for the promotion of its migraine med
>> Pfizer's unbranded disease state awareness campaign: New podcast series on menopause
>> Astra Zeneca's raise awareness about a severe type of asthma
>> Boehringer's joins Hollywood Queen Latifah on a rare disease awareness campaign
>> GlaxoSmithKline first DTC campaign for Shingrix
>> AMA public health campaign urges everyone to #MaskUp
>> The mask-wearing public awareness campaign and the message that made the most positive impact
>> Walgreens' annual flu campaign has COVID-19 in mind this year
>> Zocdoc's light-hearted approach to its 'Healthcare, But easy' TV campaign
>> Celebrities are encouraging people to wear mask
>> FDA and FCB launch the youth e-cigarette prevention campaign
>> Pandora music, is the audio partner for GSK's Voltaren
>> CDC's public awareness campaign, highlights pregnancy-related complications and deaths


J & J launches an Augmented Reality app for its Acuvue brand
Source: Fiercepharma

J & J launches a one of its kind Augmented reality (AR) app in China, that will provide users a virtual try-on of their ACUVUE® colored contact lenses.

Johnson & Johnson has partnered with Perfect Corp's, world's leading virtual beauty app YouCam Makeup for building their technology app.

Whats unique about this virtual experience ?

The app gives a holistic hyper-realistic AR beauty interactive experience.

That is, in addition to trying on the different colors of the contact lens, users can apply their choice of eye-shadow, mascara, lip gloss or blush and have a full AR makeover experience in real-time.

With the new service, Johnson and Johnson aims to strengthen the brand's omnichannel strategy, with a more personalized, safe and glamorous experience for their customers.
Amgen highlights 'convenience' with its meds during the time of COVID-19
Source: Fiercepharma

In the market dominated by injectable treatment options for psoriasis, Amgen's orally administered drug Otezla, has the pill advantage that makes it more convenient for the patients.

With the current social distancing norms and patients' choosing to skip their doctor visits, Amgen's meds have found a unique advantage.

So as competitors struggled to meet their sales objectives during the pandemic, Otzela was able to beat their sales expectations, by garnering a good share from its competitors.

Another of the company's white blood cell booster, Neulasta Onpro, "benefited … as it provides a convenient solution to help patients avoid additional visits to their site of care post chemotherapy," as stated by Murdo Gordon, executive vice president of global commercial operations to Fiercepharma.

A petition to ban music in pharma DTC ads
Source: Fiercepharma
A non-profit NGO, known for taking on pharma pricing issues has filed a petition asking the FDA to put a ban on the music, especially during the read-out of important safety information like the potential side effects and other risks.

At the outset, the proposal does seem reasonable.

Music been played in the background can interfere with the comprehension of essential drug information.

Pfizer's latest disease awareness campaign on breast cancer
Source: PR News wire
Pfizer launches its first-ever streaming radio station, "WMBC Radio" for people with metastatic breast cancer (MBC).

The award-winning television host Meredith Vieira, joins Pfizer to spread awareness on breast cancer. More importantly the campaign wants to encourage patients to ask questions and be open to discussion.

To raise the level of conversation, the company shares information and tools for patients to help find their voice.

The radio programs covers a range of topics, from patient education topics like ABC's of MBC, to medical professionals and patient advocates discussing the clinical side of things. While Science of MBC is more science-related and cover topics on research, treatment and clinical trials.

WMBC Radio encourages people to visit FindYourMBCVoice.com to explore information and resources on living with metastatic breast cancer or how to support someone who is.
Notice how the campaign uses the words and frequently asked questions and common patient concerns in the form of an image, symbolizing how daunting an MBC diagnosis can be.

The radio campaign will be an extension of the 'Find Your MBC Voice' multichannel campaign. 

Pfizer, along with members of the metastatic breast cancer (mBC) community, developed FindYourMBCVoice to offer resources (like a Treatment Discussion Guide) to help people living with, or recently diagnosed to feel empowered in having informed conversations with their doctors about their treatment options.




Abbvie partners with Serena Williams for the promotion of its migraine med
Source: multivu.com
The official the spokesperson for UBRELVY, tennis champion Serena Williams will help raise awareness of an effective acute treatment option for people living with migraine.

Serena has dealt with the debilitating symptoms of migraine for most of her life. She shares her life as a professional tennis career, and a busy mom and talks on the benefits of the UBRELVY, to support the brand's DTC campaign – Anytime, Anywhere.

The marketing battle for migraine meds is getting quite competitive with celebrity endorsements. Last month Biohaven announced their partnership with Khloe Kardashian for its oral dissolving tablet Nurtec, "Tack back today" brand campaign.

With the rising level of stress among migraine sufferers during the pandemic, brands are trying to increase their media presence. Both the brands have been talking about the advantage of convenience and faster relief.



Pfizer's unbranded disease state awareness campaign: New podcast series on menopause
Source: Fiercepharma
Pfizer is encouraging and inspiring women to have more open and honest conversations on menopause.

The company has a range of menopausal Rx products in its portfolio. But this will be an unbranded awareness campaign dedicated to the issues around menopause.

The podcast series is promoted on social media—Facebook, Twitter and Instagram—and can be accessed directly on the campaign's webpage or the Pfizer podcast page, as well as on the Apple, Google, Spotify and Sticher podcast platforms, as stated by Fiercepharma.

You can listen to the podcast here:

Astra Zeneca's raise awareness about a severe type of asthma
Source: Fiercepharma
Astra Zeneca, has teamed with actor and asthma sufferer Tony Hale to raise awareness on the importance of doing blood tests for eosinophilic asthma.

The actor wants to drive awareness on early detection of blood testing for this type of asthma and hopes to educate patients to have talks with their doctors. The actor shares his personal struggle with the disease though various social channels.

This will be an extension to the company's e-asthma campaign. Once patients qualify, they are offered the free blood test.

The disease awareness state campaign promotes patients to seek personalized treatment with their doctors. And AstraZeneca's Fasenra is approved for treatment.
Boehringer's joins Hollywood Queen Latifah on a rare disease awareness campaign
Source: Fiercepharma
Boehringer Ingelheim "More than Scleroderma" campaign is about raising awareness on scleroderma-associated interstitial lung disease (ILD)

After losing her mother to the disease in 2018, Queen Latifah and her cousin are working hard to raise awareness about scleroderma-associated ILD to help others avoid the challenges they had to face.

Hear more about their experience in the video here.

The patient-oriented website offers basic educational information. But is proving to be a good supportive resource for those fighting the rare disease during the pandemic.


GlaxoSmithKline first DTC campaign for Shingrix
Source: Fiercepharma


The DTC campaign "Shingles Doesn't Play Favorites" is targeted to people aged 50 and older. This online unbranded campaign brings to light the stories of of 5 patient ambassadors.

The highly informative site has infographics, FAQs and other resources which can be a one-stop platform to all the patient's informational needs.

GSK is confident of its inventory in meeting the increased demand for Shingrix during the ongoing campaign.

GSK's earlier campaign was – "Shingles, can be what ?"



AMA public health campaign urges everyone to #MaskUp
Source: www.ama-assn.org
To normalize mask wearing in the fight against COVID-19 and to address common myths associated with masks as physicians combat misinformation, American Medical Association (AMA) recently launched the #MaskUp campaign.
Make masks part of your daily wardrobe and regular routine. By wearing a cloth mask, practicing physical distancing, and regularly washing our hands, we can all prevent the spread of COVID-19.

Masks work. Masks save lives. So do your part; #MaskUp !

– AMA President Susan R. Bailey, M.D.
The #MaskUp campaign will include social media engagement, FAQs on masks and COVID-19, mythbusters on some of the common misconceptions and misinformation around masks, and continued AMA news stories on COVID-19 and steps people can take to stop its spread.

The site has good visuals and infographics to spread the awareness. Do check the campaign tool kit here. https://www.ama-assn.org/delivering-care/coronavirus/mask-stop-spread-covid-19

The mask-wearing public awareness campaign and the message that made the most positive impact
Source: Bloomberg
Asking people to wearing their mask during the current pandemic, is something the healthcare experts and government have been pushing people for months now. While many do, there are plenty of people who still don't !
So what is it that can actually persuade people to change their behavior ?
What approach can influence people – Is it science, or facts or just simple common sense based approach? Lets find out !
So heres how the Illinois government's $5 million ad campaign encouraged people in the use of face coverings.
Before the final release of the campaign, it was tested on a group of more than 2000 residents. The survey was conducted on about 5 different campaign messages. The results were compared to a control group (who were not shown any of the messages).
And the winning message was- "It Only Works If You Wear It"
So what was the persuasive factor to this message?
>> Well they simply compared masks to helmets and seatbelts. Linking safety to an already well-established and legally enforced measure – helped increased compliance with mask mandate.
And the worst-performing message was the one which showed –
WHO based figures that showed masks can reduce COVID-19 spread by 85% with the message tagline as – "The science is clear."
So the learning has been to follow a more a commonsense based comparison to everyday safety objects and keeping the message simple and straightforward.

The "It Only Works If You Wear It" campaign will run advertisements on television, radio, billboards and social media.

Walgreens' annual flu campaign has COVID-19 in mind this year
Source: MM&M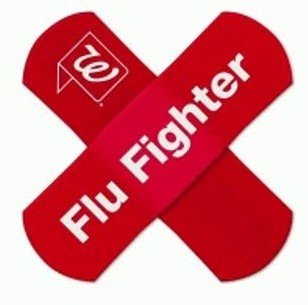 This will be no regular flu season, with COVID 19 alongside health experts say the need to get people vaccinated against the flu is even greater, this year.

That's why Walgreens annual flu campaign is creating a different kind of urgency for people to get themselves and 'their crew' vaccinated, which implies their loved ones.

The campaign is called – Defend Your Crew Against the Flu. Every person is shown wearing the red "Flu Fighter" bandage.

And given COVID-19 situation, Walgreens will be working on creating lot of content to address the high number of questions that are expected to come from people this year.

Following with the norms of social distancing, the commercial was largely filmed remotely.

The commercial also aims to demonstrate to the viewers that Walgreens is a safe place to receive a flu shot. The Walgreens pharmacist is shown in full protective gear, including a mask, gown and face shield, giving a vaccine to a masked customer.


Zocdoc's light-hearted approach to its 'Healthcare, But easy' TV campaign
Source: MM&M
Zocdoc, is a digital marketplace which connects patients and doctors. And the company is making efforts to create its presence in the telehealth space.

"Healthcare, But Easy" will be Zocdoc's first national TV campaign.

Booking an appointment with the doctor can be quite frustrating. One can be asked to wait for six weeks to get an appointment, or else the patient will have to reach for an out-of-network provider that can be quite expensive.

But instead of giving a serious tone to the commercial, Zocdoc has adopted a very light-hearted tone.

This has worked well, especially during the COVID-19 times, when there is already much of the typical serious commercials and information going on TV for the general viewers.

The commercial intends to make it easier for patients to engage with the Zocdoc platform. The lighthearted tone supports in conveying that Zocdoc's overall experience will be 'easier' rather 'painful for the patient'.
The Zocdoc's 'Really Hurts' commercial shows a patient with a hurt back going through all the trouble of booking appointments. The advertisement then shows the patient using Zocdoc to book a same-day appointment and getting his back straightened and out of pain.

You can view the ad below:

Celebrities are encouraging people to wear mask
Source: MM&M
The 'You will see ME' campaign is urging people to protect themselves during the pandemic and at the same time being kind to one another through the small act of wearing a mask.

You Will See Me is a platform that brings the messages of public safety and social justice together so we can all do our part to make it safe for everyone to wear a face mask.

The campaign further reinforces its message in various ways –
You will see me… as a champion for my people,
You will see me….looking our for my family,
You will see me…showing up for my community

To join the movement, you could also make your own You Will See Me campaign image. Simply upload a photo and show the world you can still be seen for who you are with your face covered. https://youwillseeme.org/create


FDA and FCB launch the youth e-cigarette prevention campaign
Source: FDA
In evolution of the ongoing 2014 youth tobacco prevention campaign, the latest to the 'Real Cost' campaign cautions against the use of e-cigarettes
Vaping among teens (aged 12-17) has become a trend, and the campaign wants to reach and educate the 10.7 million teens who have used e-cigarettes or are thinking about trying them.
The campaign aims to challenge these teens' with messages about the hazards associated with using e-cigarettes, including nicotine addiction and potential exposure to harmful chemicals.
The campaign's central message is "smokeless doesn't mean harmless" and brings to light the humiliating side of nicotine addiction through its ads

Advertising and other prevention materials are delivered across a variety of channels like TV, online videos, youth-targeted website, social media and high schools nationwide (e.g., posters for school bathrooms)

The campaign resources and educational posters can be downloaded for free at this link:
https://therealcost.betobaccofree.hhs.gov/?g=t


Pandora music, is the audio partner for GSK's Voltaren
Source: Pandora
Voltaren, the first and only prescription-strength nonsteroidal anti-inflammatory (NSAID) topical gel for arthritis pain was recently launched as OTC in USA.

The goal of the Voltaren campaign is all about the 'always-on' nature of osteoarthritis – that is, to help consumers feel the joy of movement. Pandora's music experience will help complement Voltaren's brand objective with a different approach to arthritis.

Movement carries a special meaning in the life of people suffering with arthritis. Even moving of the thumb or fingers can be quite painful to carry out their daily activities.

Pandora users will only have to shake their mobile phones to listen to music instead of clicking on the screen.

Users can listen to uninterrupted music in exchange for viewing an ad or completing an activity. They can select their activities like gardening, cooking , running, or cycling and get a music that rightly matches the average BPM (beats per minute) for each activity.

The creative teams have ensured to maintain an upbeat and positive tone to the spots.

CDC's public awareness campaign, highlights pregnancy-related complications and deaths
Source: cdc.gov
The Centers for Disease Control and Prevention (CDC) has launched the #HearHer, a national campaign that wants to create awareness on pregnancy-related complications, and their potentially life-threatening warning signs.

The public awareness campaign website, provides education on the urgent maternal warning signs.

HearHer has gathered stories from women who suffered from these complications and wants to encourage pregnant and postpartum women to raise their concerns.

To empower the women with tools to better engage with their healthcare providers.The campaign site provides a useful conversation guide to help women describe their symptoms and questions they should ask to get the proper care.

Pregnancy and childbirth should not place a mother's life in jeopardy, yet in far too many instances, women are dying from complications.

This seminal campaign is intended to disrupt the too-familiar pattern of preventable maternal mortality and encourage everyone in a woman's life to be attentive and supportive of her health during this important time.

– CDC Director Robert R. Redfield, MD


Everyone has a role to play in preventing pregnancy-related deaths, so the campaign seeks to encourage the partners, friends or family of the pregnant or post-partum women to listen carefully and act when they hear their concerns. Acting quickly could help save her life.

The site also has important information and resources for the healthcare providers on their role in eliminating the preventable maternal mortality.

The campaign was developed by the CDC in partnership with Merck's maternal health effort, Merck for Mothers. with the CDC Foundation and funding from Merck through its Merck for Mothers Program.


Pharmaceutical Campaigns July 2020

>> Veracyte launches the patient awareness campaign,"More About You" for its thyroid test

>> Astra Zeneca's YouTube channel for patients with COPD and asthma

>> Astra Zeneca unites with a fitness expert for the "Survivors Have Heart" campaign

>> Biohaven teams up with celebrity Khloe Kardashian for its migraine med Nurtec ODT

>> GSK's asthma drug ad – "Find your NUnormal with NUCALA"

>> Eli Lilly launches "Know Before the Low" campaign

>> Bristol Myers Squibb gives hope to cancer survivors with "Survivorship Today" campaign

>> A lyrics contest to raise awareness on idiopathic pulmonary fibrosis (IPF)

>> GSK's campaign encouraging physicians to act sooner

>> Novartis launches its first TV ad for the dry eye prescription medication


Veracyte launches the patient awareness campaign,"More About You" for its thyroid test
Source: Fiercepharma
After 9 years of focus on marketing to health care professionals (HCPs), Veracyte has launched its first-ever patient facing campaign for its Afirma thyroid nodule test.

This web based 'More about you' campaign is an extension to their new 'Ask for Afirma' website.

The goal of this online campaign is to educate patients, on thyroid nodules and to empower them with information so as to have more meaningful conversations with their HCPS.
The new website features information about what patients can expect when undergoing thyroid nodule evaluation, what the possible results could be and what they mean.

It also provides questions for patients to ask their physicians once a thyroid nodule has been detected.


Astra Zeneca pharmaceutical campaign on YouTube channel for patients with COPD and asthma
Source: Fiercepharma
In response to CDC warnings on the higher risk of COVID-19 in people with existing respiratory conditions, Astra Zeneca has been creating a series of awareness videos.

Through its TV ad, Astra Zeneca asks people to come out with REAL questions and concerns around COPD and asthma, during these challenging times. Ensuring to offer support to their questions from REAL EXPERTS.
The YouTube channel presently called as 'Save Your Breath' covers range of topics from – whats on your mind, monitoring respiratory symptoms to tell the difference between asthma or COPD symptoms and other respiratory symptoms, and basic topics on exercising at home, and how telemedicine works.

And they have been encouraging patients to join the conversation in their Facebook group.

Astra Zeneca unites with a fitness expert for the "Survivors Have Heart" campaign
Source: Fiercepharma
Bob Harper, a health and fitness expert, and a heart attack survivor, has partnered with Astra Zeneca to host live virtual events and social media sessions, to empower and build a community that helps patients with their second chances of survival following a heart attack.

It is found that within 5 years of a first heart attack, 1 in 5 survivors will have a second heart attack, or die from one.

The website provides helpful information that supports patients in managing their health following a heart attack. The website is an effort to unite the community by sharing emotional and inspirational stories of the survivors.

Given the current times when heart attack survivors are afraid, the campaign is very relevant to the present needs of the community.

The celebrity spokesperson encourages viewers to call 911 at the first signs of heart attack symptoms and urges patients to be active in improving their health and protecting themselves even during COVID-19.

Biohaven teams up with celebrity Khloe Kardashian for its migraine med Nurtec ODT
Source: Fiercepharma
Khloe Kardashian who has been a migraine sufferer since her sixth grade, shares her personal experience with the new migraine therapy Nurtec ODT (rimegepant)

Through Biohaven's just-launched "Take Back Today" campaign, on social media and digital channels, the celebrity talks about how Nurtec ODT is different from the other treatments.
A single dose of NURTEC ODT can provide fast pain relief and return patients back to their normal life within one hour, and its efficacy lasts up to 48 hours.

The tablet disperses almost instantly in the person's mouth without the need for water, offering people convenience to take their medication.

The drug promises immediate pain relief from migraine attacks so that the debilitating disease does not take a day for them to recover and helps them to get back to doing what matters to them the most.

Recently, Biohaven also partnered with The Moth, which is using the power of storytelling with real life patients of Nurtec ODT to share their personal struggle and pains with the disease.

And to highlight how, Nurtec ODT has positively changed their lives. The brand intends to deliver a message of hope to the other migraine sufferers, encouraging them to try Nurtec ODT.

GSK's asthma drug ad – "Find your NUnormal with NUCALA"
Source: Fiercepharma
GSK had premiered its "new normal" message in online videos in late 2018, but the messaging has become quite appropriate for the recent times.

The TV ad campaign is on creating awareness around severe eosinophilic asthma.

The "new normal" in their messaging talks abut the patients' desire to get back to their normal lives without the fear of another asthma attack.
Eli Lilly pharmaceutical launches "Know Before the Low" campaign
Source: Lilly.com
With Know Before the Low, Lilly is creating awareness on recognizing the signs and symptoms of very low blood sugar and driving the importance of having an emergency rescue plan.

American idol star, Crystal Bowersox is the brand ambassador for this campaign who has been living with Type 1 diabetes since the age of 6. The campaign teaches others about the importance of sharing their rescue plan with their own support network.

The site also provides a conversation starter guide to help drive the conversation around managing low blood sugar with their HCPS

Bristol Myers Squibb pharma gives hope to cancer survivors with "Survivorship Today" campaign
Source: MM&M
Bristol Myers Squibb's new program called, "Survivorship Today" will address the needs and post-treatment issues of cancer survivors.

More importantly it covers aspects of – What It's Like to Live with Cancer.

Cancer can impact the patient in many ways – socially, physically and mentally.

Also having cancer is not the end of life ! People are living longer with access to proper treatment.

So the website aims to share this testimony, by asking cancer survivors talk of it themselves.

The website is filled with stories from patients, who have been affected by cancer. And they cover various topics – like Healing the mind, COVID-19 resources, maintaining physical and mental well-being.

This is a non-branded, patient-focused website, that aims to help the community with education, advice and inspiration to those affected.

A lyrics contest to raise awareness on idiopathic pulmonary fibrosis (IPF)
Boehringer Ingelheim and former Major League Baseball All-Star Bernie William have joined together for the "Breathless Ballad Challenge" .

The star had lost his father to idiopathic pulmonary fibrosis and believes in creating as much awareness of this deadly disease.

Well in the contest, people have a chance to submit their own lyrics to Williams' instrumental song "Para Don Berna".

People can send in their lyrics and give life to William's music.

And you do not need to be a professional to participate, but they must be inspired by a hero in their life or someone for whom they are grateful for.

GSK pharmaceutical campaign encouraging physicians to act sooner
GlaxoSmithKline "The Smoldering Truth" campaign is targeted at the physicians. Urging them to to act sooner to help lupus patients curb undetected organ damage.

The website handles all the scientific and medical aspects of the brand. That is, how the patients who could be at risk for developing permanent organ damage.

This is a good example of driving brand awareness, during the COVID-19 when physicians are engaging in knowledge based digital tools.

It is worthwhile to take a look at their website.

Novartis launches its first TV ad for the dry eye prescription medication
Source: Fiercepharma
Xiidra, is the prescription medication intended to treat dry eye disease.

Novartis, virtually launched the campaign with 1000 eye care professionals and plans to run the multichannel campaign on TV, print, radio, digital and search.

The TV ad is focused on the red hot animated character that perfectly illustrates the burning , itchy gritty and annoying feeling from severe dry eyes.

Through their ad story, Novartis, basically wants to create awareness on the inflammatory disease, for which patients should seek medical attention.


Pharmaceutical Campaigns Apr – Jun 2020



The Mucinex "Spread Facts, Not Fear" Campaign

Source: Adage
With so much information and opinions going around in the net, 'Misinformation" seems to spread just as fast as the virus. This has created confusion, unwanted panic, and has also exacerbated people's anxiety.
Taking a stance on protecting citizens from being misled Mucinex has decided to empower its consumers against this pandemic.
Through its public health campaign, Mucinex is encouraging safe habits for prevention. Simple messages along with vibrant illustrations, the campaign is driving people to a science-based webpage 'covid-19facts.com', which offers up-to-date information from the WHO, Johns Hopkins, and other international experts.

Awareness Campaigns to help the fight against COVID-19
Source: Fiercepharma
Pfizer's social media series #KnowtheFacts
Pfizer has started with a series of short videos to spread education around COVID-19, hashtagged as #KnowtheFacts about COVID-19 campaign, on Twitter.

Some of the topics covered so far are – what the virus is, what are it's symptoms, who are at high risk, how it gets transmitted, best practices when traveling by airplane, and using other public transportation. Many more such relevant topics are in the pipeline.

Pfizer's new webpage "What to know about Coronavirus" has updates and information around COVID-19.
All the information is supported by factual information by the CDC and WHO.

Pharma companies using social media to 'thank' healthcare providers

Pharma companies are sharing their appreciation for doctors, nurses, pharmacists, essential workers, and all the helpers in the front lines managing the COVID-19 catastrophe. Here are some of the tweets –

Pfizer's message 'Thank you for being our light'
Merck says "We thank you Heroes"


Biohaven launched its DTC campaign for Nurtec ODT amidst COVID-19 pandemic
Source: Fiercepharma

After the bold "Demand More" campaign, last year which urged patients and doctors to not be complacent and go in for better migraine treatments –

Biohaven has launched a direct-to-consumer "Onederful" campaign on TV, social and digital media for its new med, Nurtec ODT.

The "Onederful" campaign highlights the brand's slogan – 'One Migraine. One dose', which is on the benefit of taking just one dose once a day.

Along with their DTC efforts, the sales reps are interacting with doctors virtually through digital detailing, hosting webinars, and providing samples.

Additionally, patients who are seeking information on the med through their website, also have the option of getting a prescription for Nurtec ODT, directly through the Cove telemedicine network and have the medicine delivered directly to their home or pharmacy.
The collaboration with Cove, the leading Migraine Telemedicine platform has helped in the accessibility of migraine treatment at a time when visiting doctor's clinics is difficult for patients.
Along with the prescription from healthcare providers, the patients are receiving a two-dose complimentary sample pack, a patient starter kit, and a $0 co-pay card for Nurtec-ODT.
The company has concentrated its launch efforts on multiple channels. The prominent of them being virtual interactions with doctors, the "Onederful" DTC campaign, and the collaboration with the telemedicine provider.


Pfizer's recent TV ads focus on two key COVID-19 concerns
Source: Fiercepharma
Pfizer is offering help to people who are unemployed and have lost their insurance during the pandemic. The focus of these TV ads' is towards 2 important areas.

The first TV commercial informs about Pfizer's special prescription medical assistance program for patients on Pfizer medicines. The initiative is called 'Pfizer Rx Pathways' and offers a range of assistance programs like insurance support, co-pay help, free meds, and savings program.


The second commercial strongly states the 'Power of Science' to fight COVID-19.
The ad begins with the following narration, "At a time when things are uncertain, we turn to the most certain thing there is—science. Science can overcome diseases, create cures and yes, beat pandemics. It has before; it will again."
And ends by thanking all the scientists who are working relentlessly around the world to end the global health crisis.



Pharma brands' spends on TV ads rise, for chronic treatment during COVID-19
Source: Fiercepharma
As the other industries drastically cut down or stop their spends on TV ads, the pharma industry remains insulated.

Given the social distancing restrictions, people are trying to avoid visiting their doctors for regular checkups and follow-up appointments. For patients with chronic conditions, issues of non-adherence to treatment has been a matter of concern for further health issues.

Staying safe at home, people are viewing more TV. Many pharma brands in the chronic category have thus increased their ad spends, to address the issues of compliance and the need for medicines and information during this period.

Here are some of the top ad spenders and their TV commercials:
AbbVie anti-inflammatory drug
HUMIRA – 'Body of Proof'

Eli Lilly GLP-1 diabetes drug
Trulicity – 'Power: Picnic'

Gilead Sciences next-gen PrEP HIV drug
DESCOVY – 'Prep Up'

AbbVie JAK inhibitor to treat rheumatoid arthritis
RINVOQ –'Your Mission'

Otsuka and Lundbeck antipsychotic
REXULTI – 'I'm Fine'

Pfizer oral rheumatoid arthritis therapy
Xeljanz XR – 'Needles: Sea Urchin'

AbbVie IL-23 next-gen psoriasis treatment
SKYRIZI – 'Nothing Is Everything'

Pfizer smoking cessation med
Chantix – 'Snow Turkey'

Novo Nordisk GLP-1 diabetes med
Ozempic – 'Musicians: One-Month or Three-Month'

Amgen oral treatment for plaque psoriasis
Otezla – 'Little Things: Pool'

GSK prepares for Voltaren's prescription-to-OTC switch during the coronavirus pandemic
Source: Fiercepharma
GSK announced a multi-year partnership with the Arthritis Foundation to support scientific research and provide virtual care to the patient community during COVID-19.

On the official launch day of the Voltaren OTC brand, patients could get first-day home delivery of the NSAID osteoarthritis gel, through the e-commerce platform.
The profits from these sales were donated to the Arthritis Foundation.
As the first and only full prescription-strength, over the counter NSAID gel, the company is focused on spreading awareness through multiple channels like TV, print, radio, in-store, digital and social advertising.
The Voltaren's First-ever Arthritis-Friendly website has been tested on real arthritis patients. The arthritis-friendly features help the patient navigate through the site more easily—without using hands.


J&J's 'Masking for a Friend' Campaign
Source: Fiercepharma
J&J is supporting Pandemic Action Network's (PAN) health campaign to spread awareness on wearing homemade cloth masks.

The company has launched a social media campaign, 'Masking For A Friend' along with Hillary Clinton, some TV celebrities, and TikTok influencers.
The campaign promotes people to use cloth masks to protect themselves and others from the coronavirus.

To join the movement people are encouraged to share their selfie image or video on social media using the hashtag #MaskingForAFriend.

The worldwide initiative by the PAN group to bring in awareness is in response to the general confusion of, whether to wear or not to wear a mask and also to spread the word on preserving, medical-grade protective resources like the facemasks for the healthcare professionals.

Novartis to thank the healthcare community with patients on Cosentyx brand
Source: Fiercepharma
Novartis has moved away from the product-focused promotion of its brand Cosentyx and is modifying the messaging to remain relevant in the current times. Its TV ad has clips of real-life patients from its previous Cosentyx commercials.

The CosentyxConnect campaign promises support for patients during these uncertain times and give thanks to the extraordinary individuals, scientists, and healthcare workers battling the deadly virus.

The free patient support program offers a range of resources and tools for both patients and healthcare professionals.


WHO campaign promotes gaming as a preferred coronavirus pandemic pastime
Source: techrepublic.com
The World Health Organization advises everyone to play video games to combat social isolation, during the COVID-19 crisis. And 18 of the world's biggest game industry leaders have come together to promote the cause, through a new campaign called #PlayApartTogether.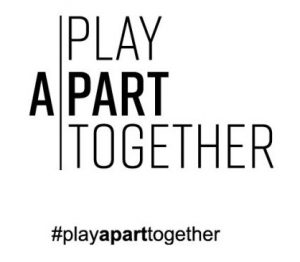 The campaign is all about reminding everyone of the importance of social distancing and also encourage users to follow the WHO's important health guidelines- including physical distancing, hand hygiene to avoid spreading the coronavirus.
Video games can be a healthy alternative to prevent the spread of COVID-19, by helping to stay connected with each other remotely and also bring in a sense of joy.



Merck KGaA collaborates with a social gaming platform to promote MS awareness
Source: Fiercepharma
On World Multiple Sclerosis Day, Merck KGaA, and the social gaming platform, Twitch partnered to support the MS community.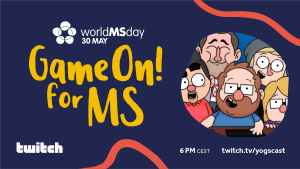 Popular Twitch influencers and experts all came together to raise the issue of stigma around the disease. Gaming sessions were held, doctors and patients shared their experiences, discussed facts about the disease, and gave advice.

The COVID-19 pandemic effects on people's lives seem quite relevant to the campaigns' mission. People now have come to an empathetic understanding of how it feels to be socially isolated.
Awareness of breaking the social barriers to the disease is much needed as the negative impact on the patient's emotional health is more than the physical impact of the disease condition.

Online socializing via the gaming platforms was a good way to bring a global community of millions together to this understanding through entertainment and education.

For the re-share of posts on social channels with the hashtags #MSConnections and #MSInsideOut, Merck KGaA donated €1 to the Multiple Sclerosis International Federation.

Argenx draws attention on a Rare Disease with a light-up nights event
Source: Fiercepharma
Argenx launched a first of its kind of awareness drive for the autoimmune disease, myasthenia gravis (MG).
Argenx, kicked off MG Awareness month on June 1st with an amazing night of special events, which included a virtual conference meet of physicians and patient speakers along with a virtual MG Illuminate event around the country.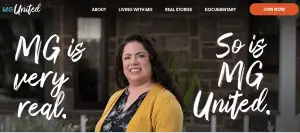 To draw attention to the disease, Argenx also launched its first patient-focused website, MG United, with highly useful resources for the patients. You should check out their website!
The company also announced the production of a unique series of documentaries, which feature individual stories, each focused on a single person with MG, showing how they contend with this confounding disease.

Due to the COVID-19 pandemic, the documentaries are being recorded by the patients themselves from their homes.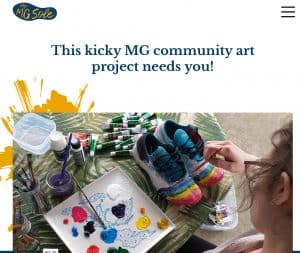 The company's My MG Sole earlier initiative, is another fun, collective art project designed specifically to help people in the myasthenia gravis community overcome social distancing by uniting online.







To conclude,
Pharmaceutical companies are doing some great work with their disease awareness campaigns as well as exploring newer digital channels in creative ways for their brand related campaigns.





Related Pharma Ma

rketing Articles
Pharmaceutical Campaigns of 2020

Pharmaceutical Campaigns of 2020